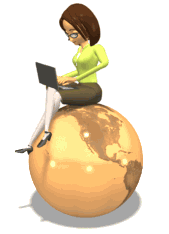 It is so nice to see our blog growing and we continue to be learning from each other!
Jill wrote that in Australia it was 113 degrees.
Basketball has some different rules in South Africa, the US and Israel.  Our school has a deaf team and Israel has a nationwide team of deaf people of all ages.
South Africa celebrates New Years with a braai. Hannah told us that barbecues are different all over the world. 
Bronwyn wrote that South Africa has 11 different languages!  Wow!
Michelle's class in California all use ipads in class.  They are a  mainstreamed class. Many students are from other countries.
Naomi's class in Israel is also in a public school.  They are learning English also.  
Our friends in Italy are just beginning to learn English.

Tell us what you have learned!

This was posted by Sheli on our Edmodo site from Israel.  It is captioned in Arabic, English,French, German, Spanish. Enjoy!
comments welcome!